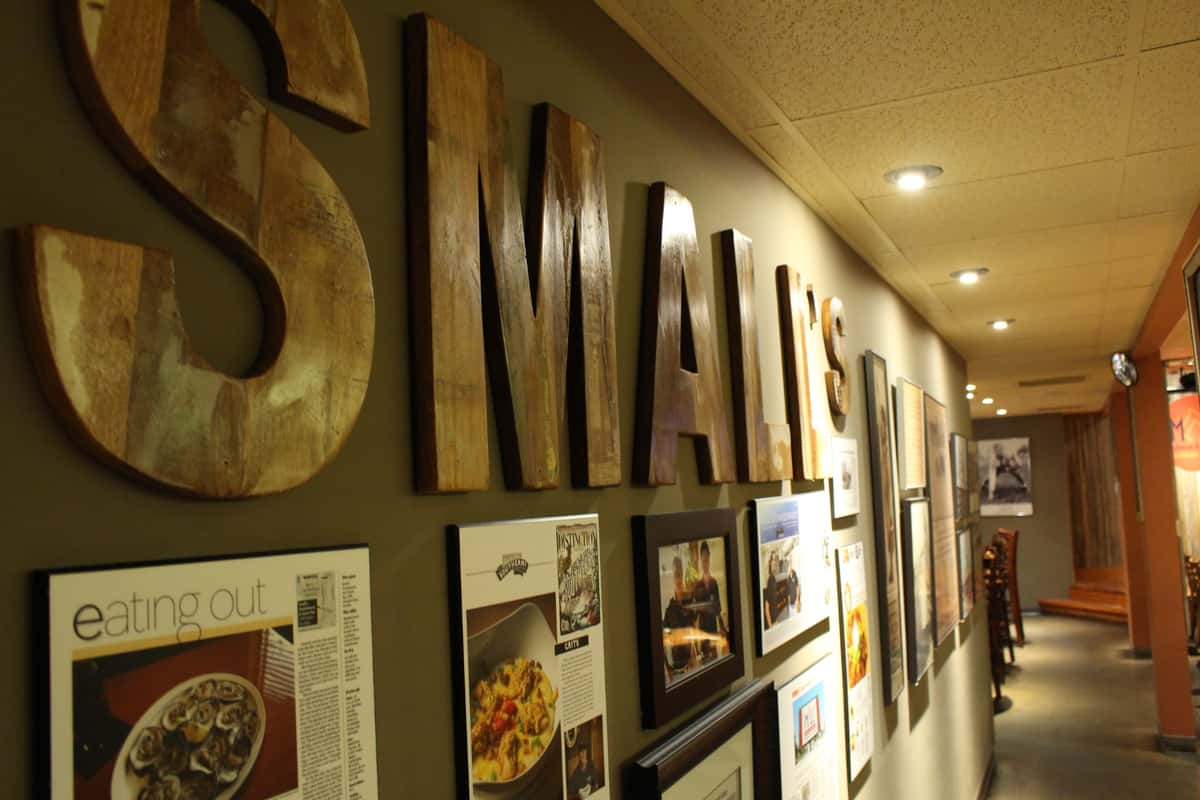 Our Story
More than a family tradition
The Small's are no strangers to Norfolk and Hampton Boulevard. John Small Sr. started a hardware store in 1919, on the corner of Hampton Blvd. and 43rd street. Small's Hardware quickly became a staple within the community, welcoming everyone into the family business. John Small Jr. joined his father in keeping the business thriving and a beacon in the community for almost 70 years. He convinced his son, John Small III, to carry on the family tradition when he graduated from ODU until 1983 when he went into the commercial real estate business.
Progress came quicker than anyone anticipated; Small's Hardware closed in 1986 after selling the property to Old Dominion University. In February 2013, John III and his youngest son, Logan, opened Small's Smokehouse + Oyster Bar on Hampton Boulevard. John III owned the property where the restaurant is located, for over twenty years. The restaurant is about 7 blocks from where the hardware store stood. When the last tenant moved out in 2011, renovations began for the restaurant. The Small family has served Hampton Blvd. and the surrounding communities for over 4 generations.
Our warm and welcoming social environment is complemented by our even better menu, which was artfully crafted by Logan. Logan's passion for cooking, hands on training and love for family helped develop our upscale yet casual concept.
Small's Smokehouse + Oyster Bar is a restaurant with a relaxing and friendly atmosphere where great hospitality is the norm, not the exception! Our delightful cocktails, local craft beer, and individually selected wines pair perfectly with our menu. It's full of delectable slow smoked barbecue, fried shrimp, catfish and locally harvested oysters. Many of our menu items, including dressings, sauces and sides are made in house from scratch! We have tender and mouthwatering whole hogs, pork butts, beef brisket, ribs, chicken, and a slew of other meats that are slow cooked to create a smokey twang and texture that will have you coming back for more. If seafood is more your speed, try our local oysters from the Eastern Shore, hand shucked and served fresh.
When you've had a long day, need to relax or just want a cool drink and tasty meal, come see us! Taste the best smoked, slow-roasted, hand pulled barbecue with our house-made sauces! Small's has something for everyone to enjoy including a full service bar, patio dining, music, full service & limited service catering and plenty of space for private parties!
Our family and staff are ready to dish up great hospitality with a welcoming smile. The casual and comfortable atmosphere of Small's may soon become your home away from home!
Welcome home!
~ John III & Logan Small